Hello.

Welcome to this re-vamped copy of what was formerly THIS EDITION, an on-line magazine centred on the "delves" that make up everyday living in Naija.
I discovered on review that the site reads like a blog. Hence the move to restructure my filing system. Um, and for those who noticed, being short-staffed and concept-challenged, I decided to reshape my ambition into something more manageable.
However, I am quite pleased to let you know that the bulk of LivingNigeria.com-concept is still together. Especially the online magazine aspect. We've still got our Desktop Insomniac hot-wired to his keyboard, a page dedicated to our Signature of Note and, well,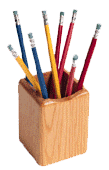 everything else just tumbled into Braai.
Much love and appreciation to contributors from all over the world who make this joint a hang.
Cheers!